Desert War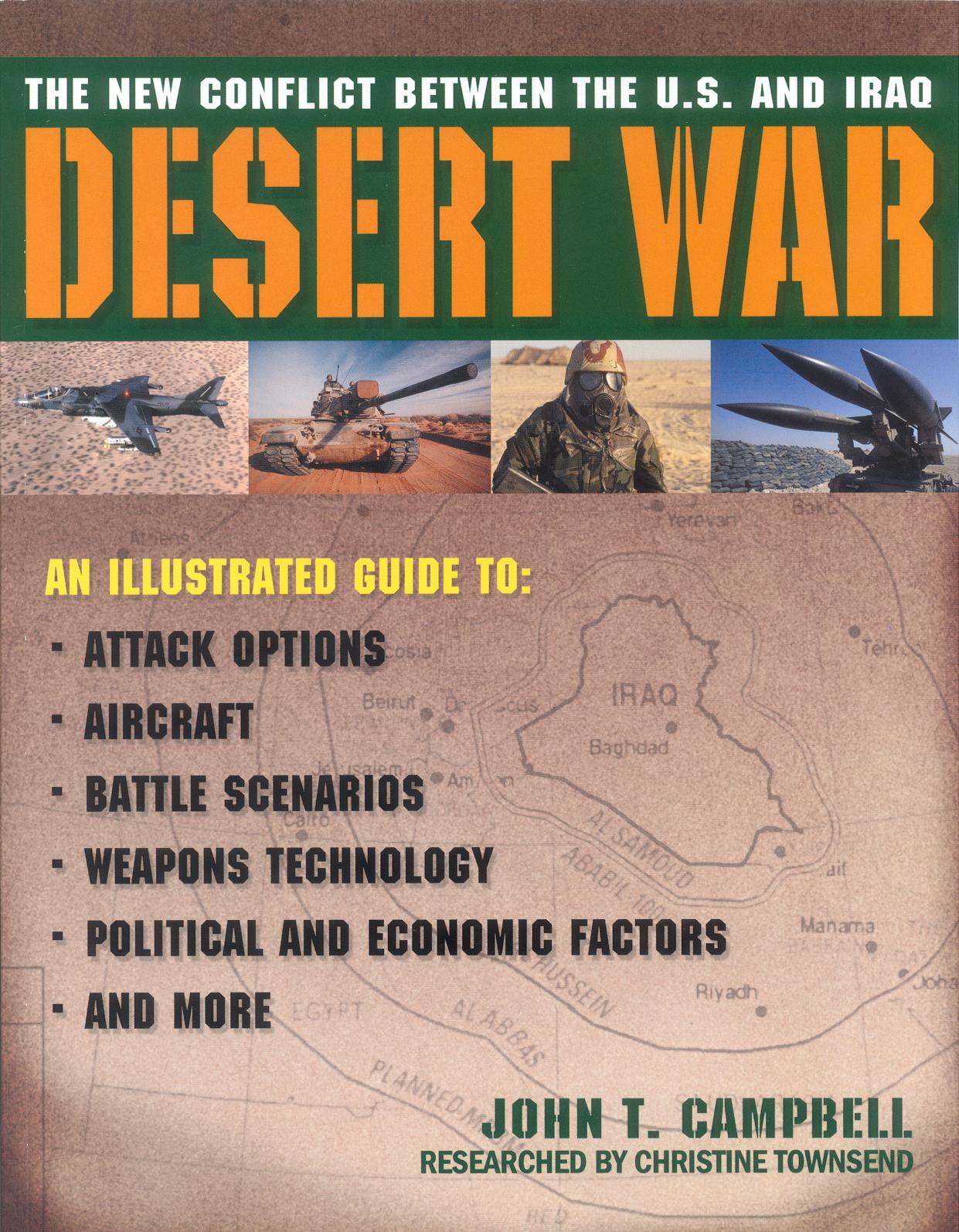 Overview:
This nonfiction book serves to provide the reader some facts on the ongoing confrontation between the U.S. and Iraq over Iraq's weapons of mass destruction. Included in the book are:
A brief history of Iraq
A short Saddam Hussein biography
A brief history of the Persian Gulf War
Details on U.S. and Iraqi confrontations since the Gulf War
Attack scenarios with the broad strategies of both sides
Summary of allied forces in the Persian Gulf region
A sampling of American and U.K. air, land, and sea-based weaponry
Exotic new weapons, such as blackout bombs, enormous bunker buster bombs, and the high-tech directed-energy weapons
Details on sensors from which the allies will derive intelligence about Iraq's battlefield situation
Data on airborne and space based radars, optical sensors, and signals intercepts
Special forces of the U.S and U.K. with short histories, mission profiles, and weapons data along with projected uses in another war with Iraq
Iraqi force details with estimates of their capability, strengths and weaknesses
Land and sea borne Iraqi mines and allied mine countermeasures
The details in this book make it very clear – Iraq will not have a chance against the U.S and its allies in another war. However, if Saddam Hussein decides to rain chemical, biological, or nuclear weapons on allied invasion forces, casualties will mount and the decision to disarm Saddam and remove him from power may be second guessed.

But this is precisely the point. The idea is to disarm him before he acquires enough weapons to inflict massive casualties on invading armies, or on neighboring nations, such as Israel, Iran, Saudi Arabia, or Kuwait.


Author's Note:
Desert War is dedicated to all allied armed forces who battle terrorism around the world.

Desert War was written by John Campbell and researched by Christine Townsend. John and Christine are father and daughter.

The authors of this book hope that the conflict between the U.S. and Iraq will be resolved peacefully, and that the weapons described in Desert War will not be used on anyone.
Status: